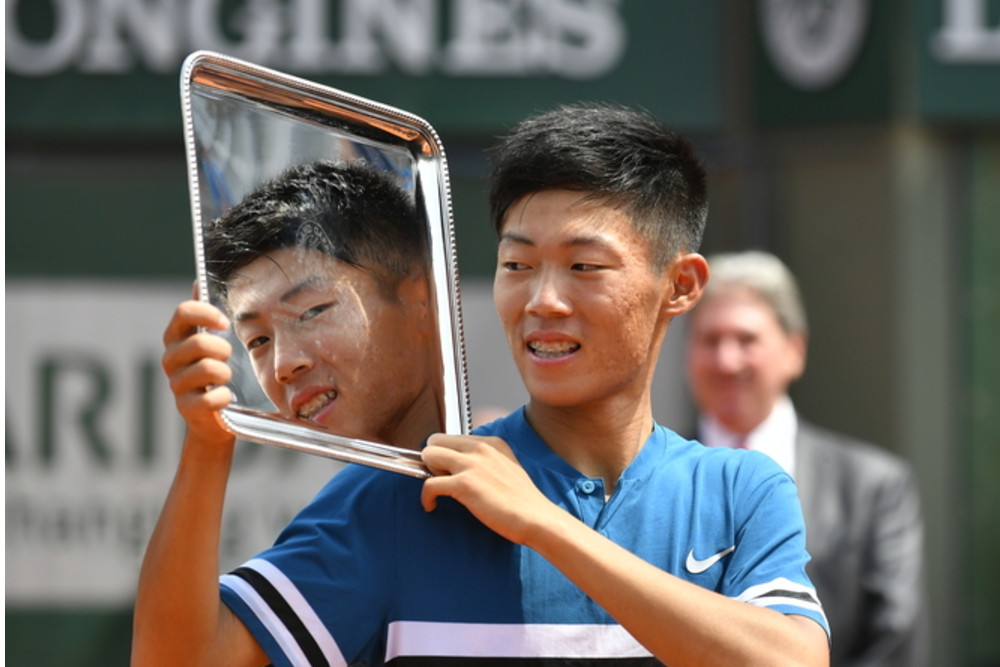 Tseng, winner of Les Petits As 2015, took over Roland Garros Junior
Being the first Asian player to win Les Petits As in 2015 was not enough for Chun Hsin Tseng. He is the first Taipei player to grab the single title at Roland Garros Junior.
Runner-up of the Australian Open in January, the 16-year-old boy didn't miss the chance this time and took over his first Grand Slam in Junior. World N°3, Chun Hsin Tseng did a perfect run in Paris without loosing a single set. During this dreamy week, the young player defeated the N°1 and N°2 seeds. Before he went over Baez (Seed N°1) in the Final, Tseng took his revenge from Australian Open in the Semifinals against Sebastian Korda. Indeed, Chun Hsin lost over the very same opponent at Melbourne (6/2 7/5) in January.
Born the same day as Roger Federer…
Complete player, Tseng was playing an outstanding tennis during Roland Garros and showing off his technical skills and intensity. The young player confirmed all the promesses seen in 2015 at Les Petits As. In May, he became the first player born in 2001 to win on the ITF Future tour (15k) in Hue (Vietnam). Born August 8th 2001, Tseng share the same birthday as the legend Roger Federer (August 8th 1981). 20 years younger, Chun Hsin Tseng might have the chance to battle with the Swiss in the future… if the legend decides to extend his career for few more years…
Watch the highlights of his title at Les Petits As in 2015