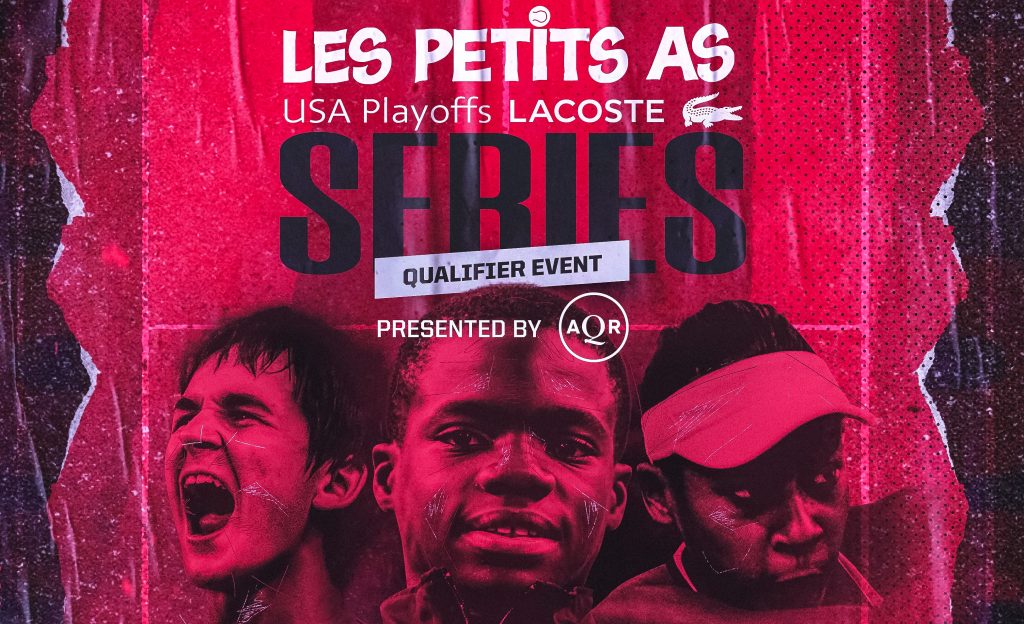 The Series: A new pathway to the USA Playoffs Lacoste
The USA Playoffs Lacoste is back again for the third time, from 5 to 9, October 2019. Sixteen best American players – 8 boys and 8 girls – are selected based on their National Standing and enter the main draw automatically. 10 other spots – 5 boys and 5 girls – will be granted a Wild Card.
In addition, for the first time this year, the USA Playoffs Lacoste will be preceded by a Series of 3 events in Illinois, Florida, and California. The winners of each Series Event – 3 boys and 3 girls – automatically qualify for the USA Playoffs Lacoste.
During these tournaments, boys and girls [13 and Under] will fight for those 3 spots in the USA Playoffs Lacoste. The 4 toughest players will reach Tarbes, France. The stakes are high. Anticipation mode on.