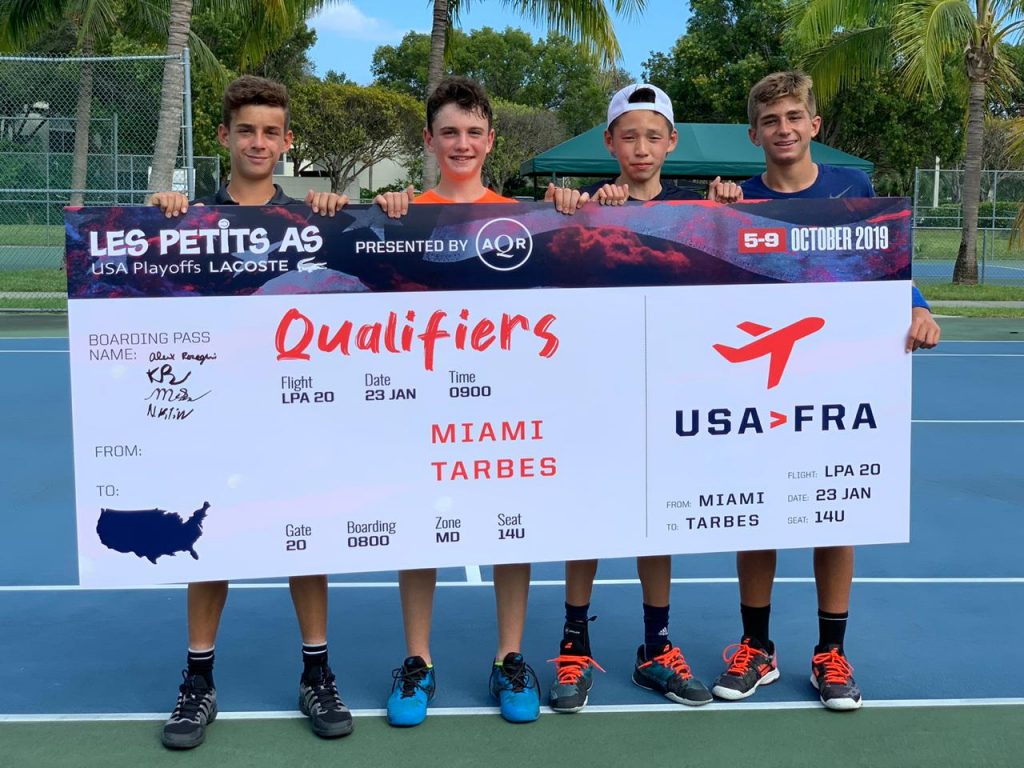 Qualifiers of Les Petits As – USA Playoffs Lacoste presented by AQR
Time to sum up the results of the recent American Playoffs that took place at ProWorld Academy in Boca Raton, Florida. After a week of tough battles on-court and off-court, fighting with rain, we have 8 qualifiers: 4 girls & 4 boys. Girls-winners are Clervie Ngounoue, Maya Joint, Brooklyn Olson, and Lexington Reed. Among boys, the best were Alexander Razeghi, Nikita Filin, Mitchell Lee & Kaylan Bigun. All of them will now play at Les Petits As – Le Mondial Lacoste in January.
This year's USA Playoffs were particularly special for girls. The champion, Clervie Ngounoue, now has a chance to compete in the WTA Future Stars in Shenzhen from 20-28 October where she faces some of the best Asian juniors and other international players.
Congratulations to all the qualifiers and good luck in Tarbes!