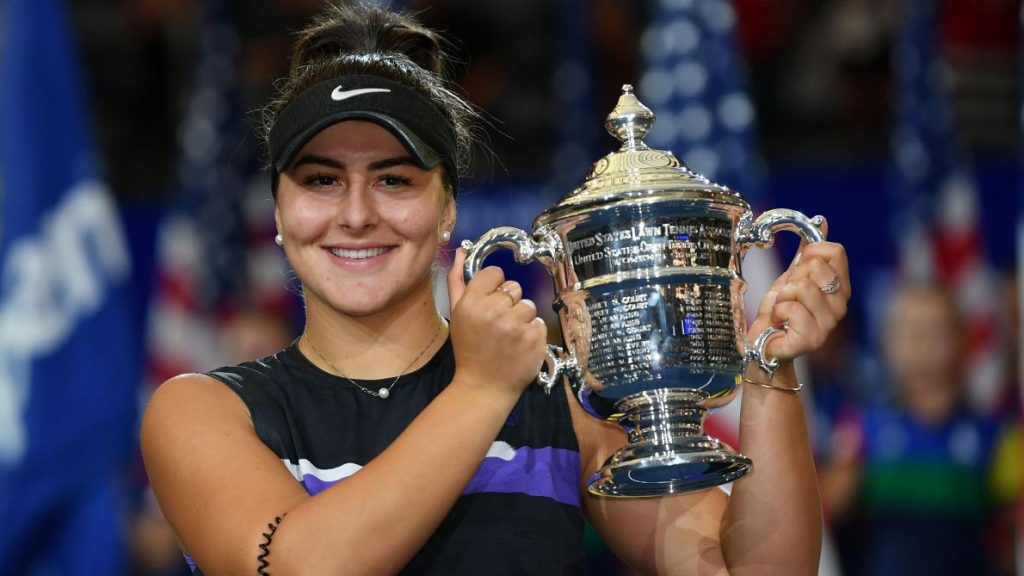 Bianca Andreescu: The Little Ace has grown up!
WTA'S RISING STAR CONFIRMS THE EXPECTATIONS RAISED BY HER VICTORY IN LES PETITS AS – LE MONDIAL LACOSTE IN 2014.
After a match dominated by the youngest of the two players, our 2014 girls champion won her first Grand Slam title last Sunday at the US Open. Bianca Andreescu defeated Serena Williams (6/3, 7/5) and became the first Canadian player in the Open Era to win a Grand Slam title.
An impressive progression
After having started the season #152 in the WTA ranking, she surprised everyone in March 2019 by winning the Indian Wells tournament against Angelique Kerber (6/4, 3/6, 6/4). That was the first title of her career.
This victory moved her up to #24 in WTA ranking and made her name well-known among tennis fans.
Toronto: the confirmation
Just before the US Open, on the 11th of August, she got her 2nd trophy of the season – another big one. After an amazing tournament – victories over Bertens and Pliskova – she took advantage of the retirement of Serena Williams at 3/1 in the first set, to win the Rogers Cup.
US Open: the apogee
She started the tournament as the #15 in the world and with a serious outsider status. After 2 confident wins against Volynets and Flipkens, Bianca played her first important encounter of the tournament against Wozniacki. She passed it smoothly, defeating the Danish 6/3, 6/3.
Then, after great wins against Mertens, Townsend, and Bencic, she won her third title of the season against Serena Williams – again – to become the 2019 US Open champion and make a dream come true!
What's next?
She is now going to enjoy a few days of well-deserved rest before playing in Asia with a brand new favorite status.
She has some great chances now to play in the WTA Finals in Shenzhen, China from the 27th of October to the 3rd of November. We assume that her objective will be to achieve the best result possible. Now, everyone is warned: she is capable of anything!