Wheelchair Tennis Masters: the results
The Wheelchair Tennis Masters Finals have been played. After a beautiful tournament, here are the results of the competition.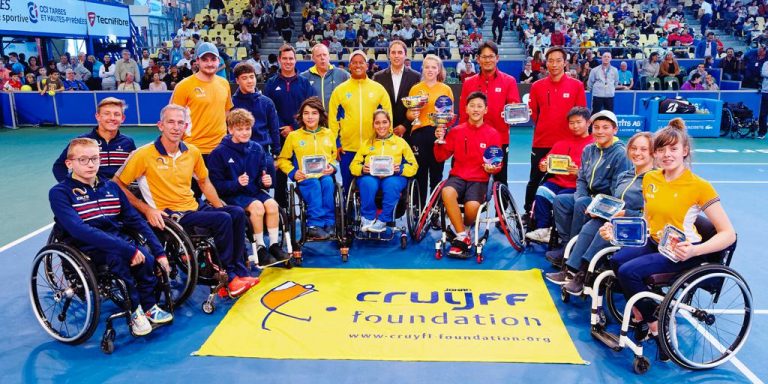 Boys results
On the boys side, Tokito Oda (JAP) faced Niels Vink (NED) in the singles final. It's the Japanese who's won the tournament in 3 sets (6/0, 6/7, 6/2).
In the doubles draw, this is the Japanese team (Tomoya Tachi/Tokito Oda) who's lifted the trophy.
Girls results
In the singles draw, we had a 100% Dutch final in the singles draw. After 3 sets, Lizzy De Greef has defeated her compatriot Jinte Bos (6/2, 4/6, 6/4)
In the doubles draw, the Dutch team composed by Lizzy De Greef and Jinte Bos has won the competition.