Les Petits As have been well represented in Melbourne
This year, the Australian Open Junior tournament has witnessed some of our players' success.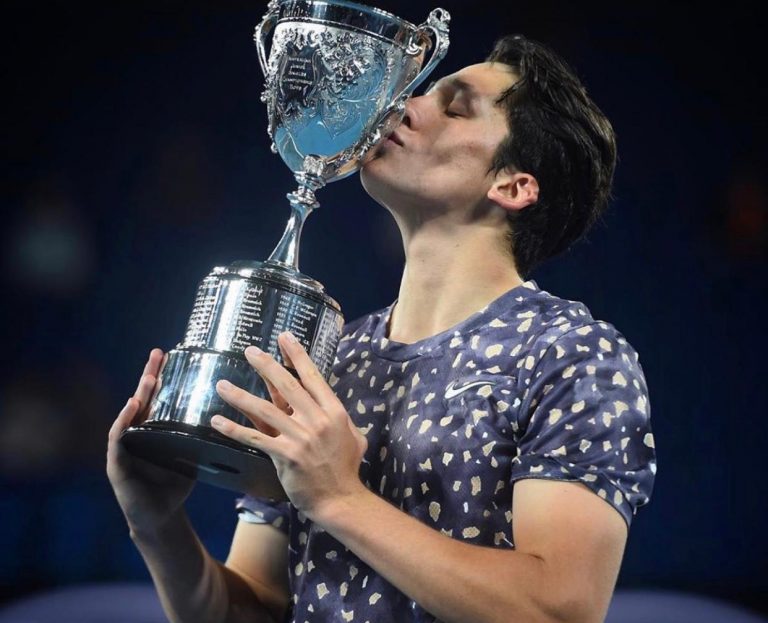 Harold Mayot, winner of the Singles title and new ITF Junior world #1.
In an 100% French final (and 100% Les Petits As), Harold Mayot (semifinalist in 2016 in Tarbes) faced Arthur Cazaux (participant in 2016 as well). In this match between two good friends, Harold won in 2 straight sets (6/4, 6/1).
Thanks to this great performance, Mayot will become ITF Junior world #1 next week.
Victoria Jimenez Kasintseva, winner in Junior Singles at only 14!
What a performance! Defeating the Polish Weronika Baszak, the 14-years-old girl has become the first player from Andorra to win a Grand Slam title in the history. Considereing her age, we can be sure that she should win other big titles in the future and write more chapters to Andorra's tennis history.
Alexandra Eala, winner of the Doubles at only 15.
Alexandra Eala (winner in 2018 in Tarbes) has also lifted a trophy in Melbourne. Associated with Priska Madelyn Nuhoro, they won the Doubles Junior title.
On the road to the trophy, they defeated the #1 seeded team – Kamilla Bartone and Linda Fruhvirtova (winner of Les Petits As in 2019).