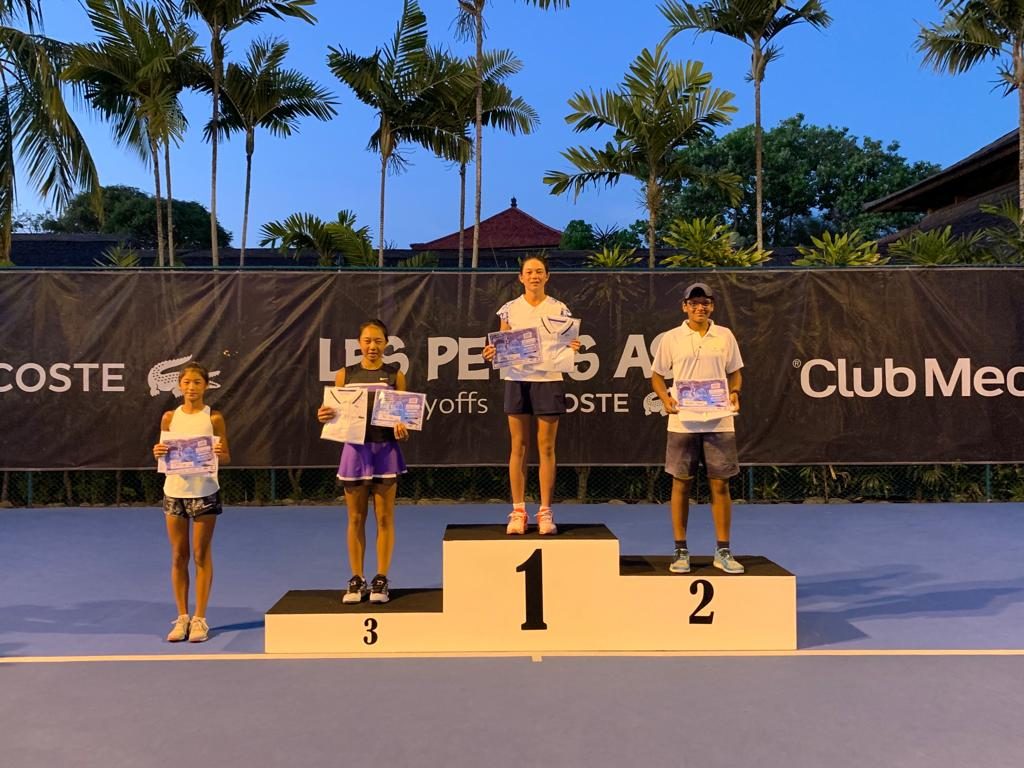 Les Petits As – Asia Playoffs Lacoste: meet the qualifiers
It's time to have a look at the results of Les Petits As – Asia Playoffs Lacoste. The tournament gathered 49 players (25 boys & 24 girls) representing 17 federations.
After 103 tough matches in the idyllic Club Med Bali, 8 players qualified (4 girls and 4 boys) for Les Petits As – Le Mondial Lacoste which will take place in Tarbes next January.
Among girls, Ena Koike (JPN), Shruti Ahlawat (IND), Yufei Ren (CHN), and Liya Chu (TPE) proved to be the best and got their ticket to France. As for the boys, Manas Dhamne (IND) has earned his spot for the main event along with Hieu Minh Nguyen (VIE), Thanapat Boosarawongse (THA) and Kasra Rahmani (IRI).
This edition has also been marked by the presence of Sofia Kenin as the ambassador of the tournament. Currently WTA #14 and recently participating in the WTA Finals in Shenzhen, Sofia made a clinic with our young competitors and later joined the players' party, giving lifetime memories to the kids.
This year, the tournament established a new partnership with the WTA. Thanks to this collaboration, a Wild Card for the Asia Playoffs Lacoste is now granted to the Chinese players participating in the WTA Future Stars. Ren Yufei made it to Les Petits As – Asia Playoffs Lacoste through the WTA Future Stars event and further qualified for the tournament in France as she finished 3rd. Coached by Carlos Rodriguez, former coach of Justine Henin and Li Na, she becomes a promising player to follow next January.
Finally, 7 Asian federations will be present in Tarbes. We can't wait to see all these players, fighting for their country and representing Asia!