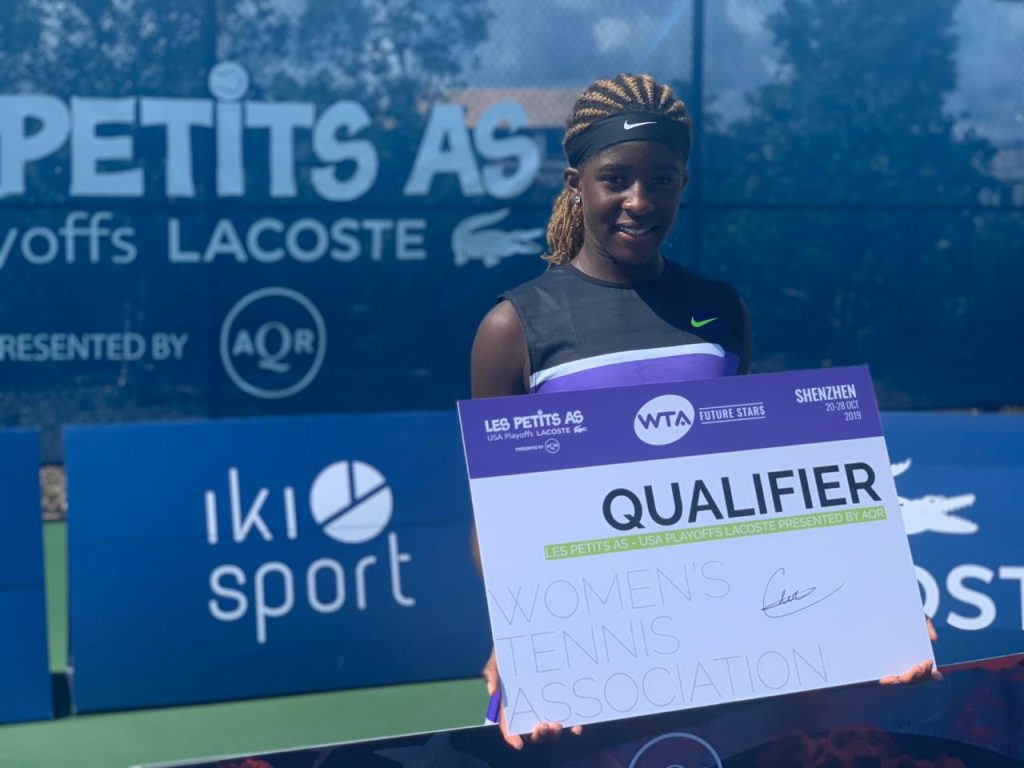 From American Playoffs to WTA Future Stars
The third edition of Les Petits As – USA Playoffs Lacoste presented by AQR was marked by a new long-term partnership. The girl winner of the Florida tournament won more than a ticket to Tarbes: participation at WTA Future Stars event became a bonus prize and an opportunity to prove once again her high level. Clervie Ngounoue, the qualifier for Tarbes, didn't miss this chance and triumphed in Shenzhen as well as in Florida.
Previously WTA Future Stars reunited players from 21 Asian countries who had to first qualify in their country to participate in this junior tournament. Last year the event took place in Singapore, at the same stadium where top-players play annual WTA Finals, which gave a chance to young talents to see how it feels to be a professional player on tour.
This time the USA Playoffs champion faced the best Asian & international players. From now on the tournament gathers the best players of the U14 and U16 categories from Asia-Pacific, Canada, the US, and the UK. It was held in Shenzhen from 20-28th October. For a 13-year-old Clervie, it is only the beginning, but she is already considered as the next young American phenom. The unstoppable American defeated Kayla Cross 6:2-7:6 in the final match and therefore, won a second big junior title in a row.